Christopher Muwanguzi – Chief Executive
Christopher Muwanguzi is the CEO at Working With Men (WWM), appointed in October 2018. Christopher has over 18+ years of successful experience providing visionary, strategic, fiscal and operations leadership within the field of children and family work, executed at a community, national and international level. Amongst his experience, Christopher has worked in Uganda as the Country Director of Child's i Foundation (CiF) in the UK as Chief Executive of Family Matters, and with Coram heading up the boys2MEN project. Throughout his career, Christopher has also supported prisons, schools and local authorities across London and the East Midlands to develop interventions that engage with some of the most vulnerable children and families in society. Christopher is also the father of two and believes greatly in promoting the father-child bond and the role this relationship plays in shaping society today and in the future.
Sally Mehta – Operations Director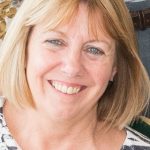 Sally Mehta has become a consistent and well respected professional with more than twenty five years experience in the voluntary sector working mainly with marginalised families and young people's services. She is also a qualified Social Worker with ten years experience working as a frontline practitioner. Since 1998 she has held senior management positions in Family Service Units (now Family Action) and Family Lives (previously Parent line Plus). She has spent a number of years in Central Government and the Home Office, followed by the Department for Children, Schools and Families (now The Department For Education), advising policy makers on what works in supporting excluded families. She has recently been appointed on to the Grants advisory committee for BBC Children In Need Appeals.
---
Lindy Jordan – Administration & Finance Director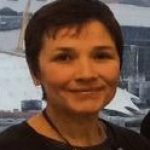 Lindy Jordan Is the Administration & Finance Director of WWM she is a qualified accountant with thirty years' experience of working in the voluntary sector. She has worked with charities with turnovers between £100k and £50m helping them manage their money. Lindy has worked as Finance Director for a number of charities over the years and is a well respected professional in the field. Lindy specialises in setting up systems to automate the production of the financial information needed to run the charity effectively.
---
Owen Thomas – Operations Manager – Fathers' Development
Owen Thomas Is Chair of the Young Fathers subcommittee and Operations manager at Working with Men supervising Working with Men's team of Fathers development workers across London. Owen has over ten years direct experience as a father development worker working closely with professionals, agencies, fathers and male carer's at crucial stages of their lives. Owens role also includes delivery of training and consultancy on engaging with and supporting Fathers and Young Fathers and with Men and Boys on a broad range of related subjects such as healthy relationships and teenage pregnancy prevention work, addressing stereotypes of masculinities, culture and identity.
---
Paul Campbell – Operations Manager – Training, Employment and Health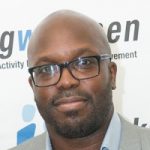 Paul Campbell is the Training, Programmes and Outreach manager for Working With Men. Paul's background is in working with disadvantaged groups over the last 20 years focusing on substance use, mental health, homelessness and supported housing. Since 2008 he has developed and run the Expectant Fathers Programme across a number of locations including 12 London boroughs and 2 counties. The Expectant Fathers Programme is designed for and targeted at all, first-time fathers of newborns aiming to prepare them for fatherhood and the changes ahead. Paul has also developed a Train the Trainers course for professionals wanting to deliver the Expectant Fathers Programme themselves. In addition, he manages the outreach and Ventoring projects Targeted at entrenched young men who are involved in anti-social behaviour and/or at risk of being involved in criminal activity.
---
Ricky Shearsby – Operations Manager – Youth Development and Training


Marie M'pondo – HR and Office Manager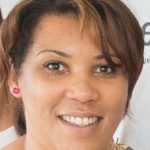 Marie is the HR and Office Manager for Working With Men. Marie joined WWM in March 2008 and she has many years of Office Management experience. Having joined as an Administrator in 2008. She is responsible for the smooth running of the office and oversees HR, Finance and Health and Safety. She also leads on the accreditation and administration of WWM's OCN courses, along with the promotion and sales of the organisation's resources, including books, leaflets, games and DVDs. In addition, she and her team provide support to the Directors and Managers. In 2010 Marie completed her Diploma in Business Administration and is also fully trained as a British Red Cross First Aider. She loves travelling, gastronomy and above all, family and friends.